Liebe Age-of-Sigmar-Community,
am 4.9. fand unser Champions of Sigmar III Turnier statt und wir haben einen kleinen Rückblick für euch vorbereitet.
Am Samstag fanden sich insgesamt 14 Spieler zum Turnier im Games Island ein.
Die Teilnehmer kamen nicht nur aus dem Umland: das 6-köpfige Team von Miniparadice reiste aus dem rund 280 km entfernten Kassel bzw. Göttingen an.
Die Platzierungen und Gewinner:
Der Gewinner des Turniers war DerGrieche von Tabletop Sachsen mit seiner Sons of Behemat Armee. Herzlichen Glückwunsch nochmal an dieser Stelle!

Platz 2 errang Enwolved mit Slaves to Darkness.
Mit Flesh Eater Courts holte Big-Bam-Boo den 3. Platz.

Den best-painted-Preis für das schönste Modell holte Big-Bam-Boo
Für die schönste Armee wurde Enwolved ausgezeichnet.
Die Vielfalt an Armeen und ihre Winrates haben wir für euch grafisch aufbereitet:
Order
Destruction
Chaos
Death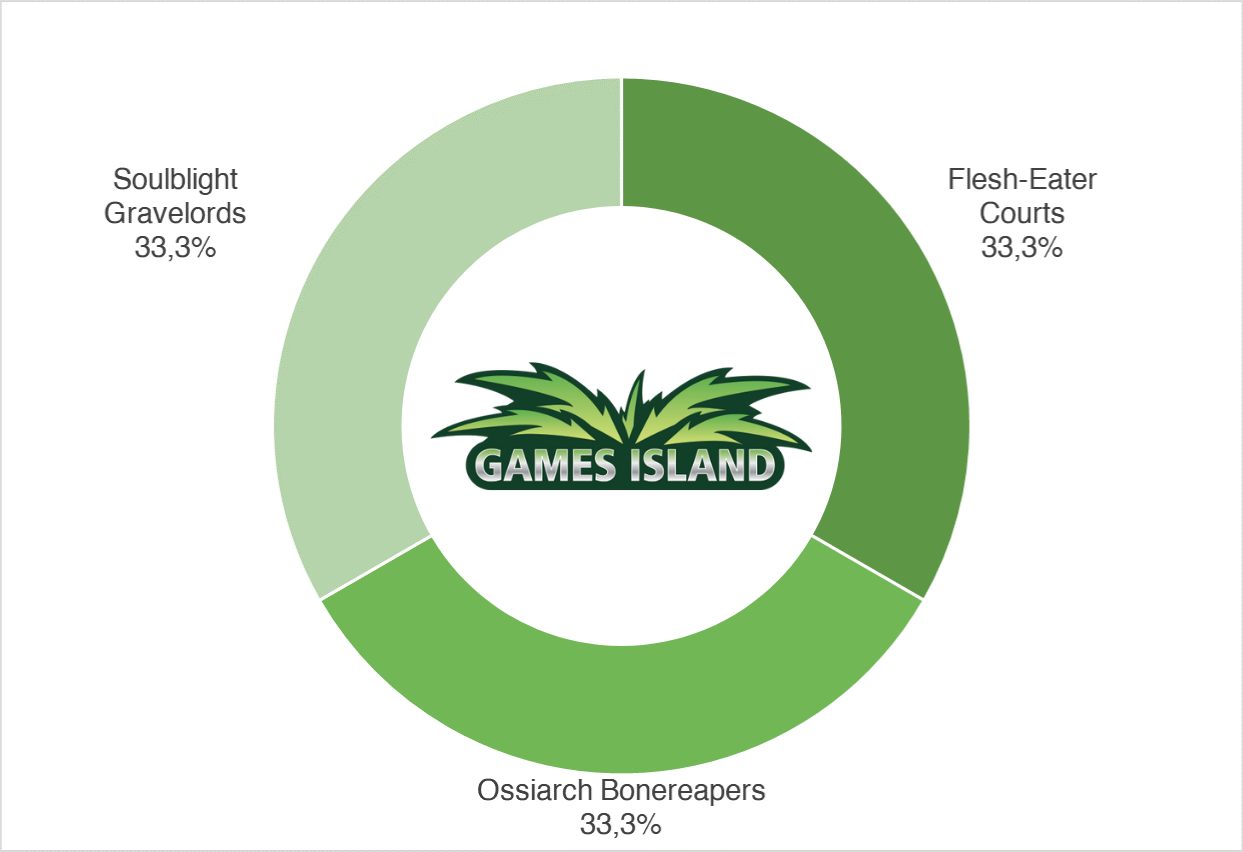 Wir möchten uns außerdem herzlich bedanken für euer überwältigendes Feedback bedanken. Es freut uns besonders, dass ihr unseren Laden und die Eventfläche so gelobt habt. Wir freuen uns bereits sehr auf die nächsten Turniere in unserer Location!
Wir bedanken uns für eure Teilnahme und hoffen, euch bald bei einem der kommenden Turniere wiederzusehen – vielleicht ist in unserem Eventkalender etwas für euch dabei?
Wir sehen uns am Spieltisch!